King Philip Regional High School


Class Of 1964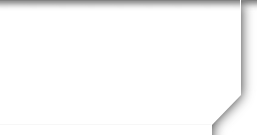 Mark Cowell
Profile Updated:
December 13, 2017
Yes! Attending Reunion
| | |
| --- | --- |
| Spouse/Partner: | Karen Cowell |
| | |
| --- | --- |
| Residing In: | Hanahan, SC USA |
| | |
| --- | --- |
| Occupation: | Retired photographer and stock trader |
| | |
| --- | --- |
| Children: | David, Jean, and Brian |
Comments:
Wanted to be a writer, majored in English-Journalism at Northeastern, worked as a reporter/photographer, drank heavily, became an alcoholic, worked in advertising, married, two kids, divorced, got sober in A.A., started working in public relations for addiction treatment centers, became an addiction hospital administrator, got married again, one son, ended up as Executive Director of Charleston County's Department of Addiction Services, singing the Talking Heads song, "How did I get here?" Retired a couple of years ago to become a harried grandfather of four, pursue my passion for photography, and managing my 401K with adrenalin-pumping online stock trading and haven't lost any money yet, at least.
School Story:
I loved photography even back in high school and spent as much time in the King Philip darkroom as possible. Of course usually I'd be there with guys like David Patton, David Dardi, Eric Christianson, Neil Henderson -- it was a great place to play poker because when the red darkroom-in-use was on, teachers couldn't just open the door and catch us.

And I will never forget Gail Wexler (now Tischler) who introduced me to creative writing and changed my career path forever. I am eternally grateful. And, of course, I was desperately in love with her.
Posted on: Jun 13, 2022 at 4:33 AM
Posted on: Jun 13, 2021 at 4:33 AM
Posted on: Jun 13, 2019 at 4:33 AM
Posted on: Jun 13, 2018 at 4:33 AM
Posted on: Dec 13, 2017 at 10:51 AM
I don't mouse around this site very often but appreciate stuff that comes in my email. But I do want to say that I'm in awe of what Richard does to keep this site up and running. And appreciative. Fantastic job, Richard.
Posted on: Jun 13, 2017 at 4:33 AM
Posted on: Jun 13, 2016 at 4:33 AM
Mark Cowell
added a comment on Profile. New comment added.