King Philip Regional High School


Class Of 1964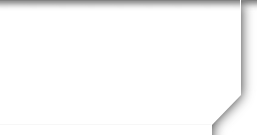 What's New


Not a member?
JOIN HERE
Find and click on your name.

Posted on: Mar 27, 2023 at 4:33 AM
Hey, dear girl, wishing you a wonderful birthday. Happiness is having another year ahead.
Praying you are well and life is kind. ?? All well here with me. ??
I forget that emojis edit to ??! Argh!
Oops! Happy belated birthday Larisa! I read your comments that you had a great day. Wishing you a year ahead with good health, love of family and friends and good health.
??
Bruce will be missed. He suffered and fought a courageous battle with a wide range of effects from his exposure to Agent Orange while in Vietnam. After high school, Bruce and I continued seeing each other and often pursued new adventures. He enjoyed life with a free and easy disposition. I remember his outlook as always positive. Together, we played sports, went hunting and fishing, and sometimes chased skirts. I recall some of our escapades with a chuckle, such as the time we painted his car with a paintbrush. We even tried our hand at pool hustling. That was short-lived. The many memories of this loyal and dependable friend continue to echo in my head. May he rest in peace as God has him in His keeping. Goodbye my friend.
Happy Birthday Richard. Have a wonderful year ahead!
Posted on: Nov 17, 2021 at 3:04 PM
Happy Birthday Robert....it must be a joy to live in Sun City! May you have many more birthdays!
Posted on: Nov 01, 2021 at 6:58 PM
Richard I have read through & enjoyed your history stories of you! May you have many more Take care & live well! Thank you for sharing
I am still here I live in North Weymouth MA I live alone my fist husbnad died young & my 2nd Frank passed away last fall. I would enjoy a new class event.
Happy birthday Nancy & may you have many more!
Posted on: Jun 26, 2021 at 12:11 PM
Currently I live at Broad Reach on the water veiwing Hingham boat docks, & the other way I see Boston for the ferries to work & site see!
Here comes another birthday, Marcia! Wishing you and your family health at this time. So far, we are all steering clear of COVID. Happy Birthday on Monday!