King Philip Regional High School


Class Of 1964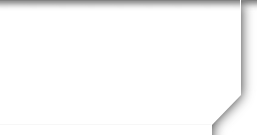 Leonard Gucwa
Profile Updated:
November 3, 2021
| | |
| --- | --- |
| Residing In: | Marietta, GA USA |
| | |
| --- | --- |
| Occupation: | consulting engineer |
Bruce will be missed. He suffered and fought a courageous battle with a wide range of effects from his exposure to Agent Orange while in Vietnam. After high school, Bruce and I continued seeing each other and often pursued new adventures. He enjoyed life with a free and easy disposition. I remember his outlook as always positive. Together, we played sports, went hunting and fishing, and sometimes chased skirts. I recall some of our escapades with a chuckle, such as the time we painted his car with a paintbrush. We even tried our hand at pool hustling. That was short-lived. The many memories of this loyal and dependable friend continue to echo in my head. May he rest in peace as God has him in His keeping. Goodbye my friend.
Posted on: Aug 04, 2020 at 7:39 AM
From the 1955 Annual Report for the Town of Plainville:

"The name King Philip was chosen on April 21st [1955] after receiving suggestions from students in all three towns. The school seal, designed by Mr. [Melvin] Chevers, bears King Philip's mark or symbol which he used in signing treaties with the early settlers."

From the special history section of the 1982 Chieftain yearbook, commemorating the school's 25th anniversary:

"King Philip was the chief of the Wampanoag Indians, who are said to have lived in this area, possibly on the shores of Lake Pearl. When King Philip became the chief of his tribe, he began preparations for a war against another tribe. Englishmen who had settled in this area were suspicious of King Philip and his warriors, though, and one day they found one of their spies dead. The blame was put on three of King Philip's warriors, which infuriated the chief and his tribe. So they retaliated in what became known as King Philip's War. The eventual outcome of this war was in favor of the Englishmen, leaving the warriors to flee to Canada and the Englishmen to settle on the tribe's soil."

"Three hundred years later, nine men from Plainville, Wrentham, and Norfolk named the new school for King Philip." [Roger Woodwin, Arthur Bond, and Hugh Marshall of Wrentham; Edward Hemmingsen, LeRoy Wilson and Clarence Skinner of Plainville; and Alvin Freeman, John Ravinski, and Seth Armand from Norfolk].