King Philip Regional High School


Class Of 1964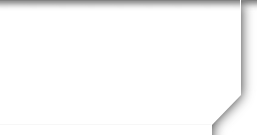 Message Forum
12/11/13 04:11 PM
#2

Thank you Carol, I am tring to figure how to use this site.
06/01/14 08:08 AM
#3

Thanks to our great representatives for the Scholarship presentation and the passing of the tourch. Thank to those who made it happen.
06/08/14 12:29 PM
#4

Just wanted to send a big thank-you to all on the 50th Anniversary Committee for their hard work and dedication to making this a year to remember.for the Class of '64.
06/09/14 12:50 PM
#5

Hi Mary, It has been so much fun for me - as a new committee member - to be part of the team that's creating a weekend to remember...

I look forward to seeing you, and hope we start hearing from many more classmates. It's going to be fun getting to know everyone all over again; oh, how we've changed and yet stayed the same in many ways!

Thanks for your supportive comment; always nice to get feedback. Nancy
06/10/14 05:59 PM
#6

Hi, Nancy,

Nice to hear from you after so many years. It sounds like it will be a great reunion. Unfortunately I will not be attending. After spending about 4 months with us under hospice care, my mother died May 19. It's been very difficult. Her funeral was this past weekend. We were very close and I'm having a hard time adjusting to this loss. She was a little over 100 years old, so I feel blessed that we had such a long time together.

I hope you all have a great time at the reunion.

Regards,

Maria (that's my real name that is on my birth certificate and the name I've been using since starting college -- seems ages ago.
06/11/14 01:52 PM
#7

Dear Maria, I'm so sorry to learn of your mom's passing. What an amazing and long life! How fortunate you are to have so many years of memories.

It's never too late to change your mind about attending the reunion. I bet there will be folks there who will remember your mother and want to share their memories of her. Please consider it - I remember vividly when my mother died - and I'd love to share a hug... Nancy
06/12/14 12:53 PM
#8

Maria,

So sorry to hear about your Mom. It's so hard to see them gone, but they also would like you to go on living your life in their memories. Lots of prayers.

Sincerely,

Annette
06/12/14 03:37 PM
#9

Maria,

I am so sorry to hear of your loss. She had a long life and had many years to see her daughter grow into a wonderful woman. Most of our parents are gone now and the best testimonial we can give them is to honor their memory and love for us by being the best people we can be. I am sure your Mom was proud of you.

I sincerely hope you are able to attend the reunion. It would be wonderful to see you.

Bob Perry
06/12/14 08:40 PM
#10

Dear Maria,

i want to add my condolences to those

above. Sending you love and prayers.

Mary Jane
06/13/14 07:41 AM
#11

Maria , I'm so sorry to hear about the loss of your Mother sending your thoughts and prayer to you ans your family and I do hope that you will change your mind and join at our 50th reunion. Always Susie