King Philip Regional High School


Class Of 1964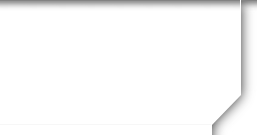 What's New


Not a member?
JOIN HERE
Find and click on your name.

Here comes another birthday, Marcia! Wishing you and your family health at this time. So far, we are all steering clear of COVID. Happy Birthday on Monday!
Happy Birthday! Enjoy this day. Such a crazy time, so stay well!
Happy birthday, Reta-May! Stay well!
Happy Birthday, Marcia!! Wishing you a wonderful year ahead!
I'm so sorry to hear of Eric's passing. My condolences to his family and close friends. He was a great guy.
Have a wonderful birthday and year ahead filled with joy and reward!
Oops! Before the day ends, I wish you a very happy birthday and year ahead of happiness and fun times!
I wish I could be at
the reunion this time. I'll look forward to 60th!
Happy birthday and happy retirement. I'm going to wait until 80 ...still
loving my job and get plenty of time off!
Happy Birthday, Linda! I've been in Massachusetts all week and am headed home to Oklahoma.
I'll miss the 55th??
Happy Birthday, Phyllis. Hope you have a wonderful year ahead!
Happy Birthday, Larissa! Hope you have a wonderful year ahead !
Posted on: Dec 13, 2017 at 10:51 AM
I don't mouse around this site very often but appreciate stuff that comes in my email. But I do want to say that I'm in awe of what Richard does to keep this site up and running. And appreciative. Fantastic job, Richard.
Posted on: Feb 01, 2018 at 7:03 PM
Happy Birthday Patty....Hoping you see many more..